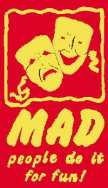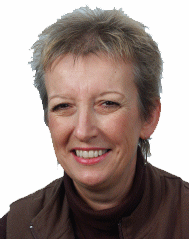 Welcome to the MAD Pantomime pages.
Our 2009 Panto was Snow White and it was performed on Friday February 20th and Saturday February 21st to sell out audiences.
Unfortunately it was John Courtnage's last performance as our drummer. John and Jackie are moving away and will be sorely missed. Jackie has only missed one of our eighteen pantos and John has drummed for the last the seven pantos.
If you can play the drums, are free on Monday nights from September to February and enjoy a laugh, drop us an email.
---

We are an amateur company based round the Liphook Methodist Church.
What do we do ? Each year under the leadership of Vanessa we put on the best pantomime in Liphook (well, we think so).
Here you can see information on all our previous productions , pictures of the stars, and photos of the last few years shows and news about forthcoming events.

The Methodist Amateur Dramatic Company started in 1991 when the Reverend Phil Thomas expressed a desire to stage a pantomime. People were dragged in from the Church, kicking and screaming, to help with everything you can think of - costumes, scenery, script writing, lights, sound, make up and props. With a budget of fifty pounds items were begged, borrowed and built, and to the delight of everyone our first production (Cinderella, of course) played to an audience of approximately one thousand people - far more that we could ever have hoped and imagined. Our productions went from strength to strength and with the support of friends, family, the Methodist Church and most of Liphook, we have managed to keep our audiences entertained ever since.

In 2001 we joined NODA, the National Operatic and Dramatic Association, and were thrilled to receive the area Accolade of Excellence for our tenth anniversary production of Cinderella - what an honour! Further honours followed with the 'Best Programme' award from NODA Southern region for Beauty and the Beast

Many of our founder members are still involved with the company, both on and off stage, still enjoying the excellent fellowship that The MAD Company provides.
We strive to produce pantomimes that are fun for all the family and in this world of television and computers, we are very happy to welcome so many children to our shows. We have ventured into other areas; plays and musical evenings, and also enjoy taking part in community events such as Bohunt Community School and Millennium Centre Open Days.

Our profits are donated to Liphook Methodist Church and every year we stage an additional Charity performance on Thursday evenings for an invited audience.

We certainly have a wonderful time producing our shows and we hope that you do too and that we can continue for many years to come.
---

It has been decided in consultation with the MAD Child Protection Officer, that no images of children under 18 will be displayed on this site.
This means there are large gaps in the photo coverage of some pantos - in fact there's virtually nothing of the second act of Dick Whittington.

We apologise for this action. Please don't ask either of us about it as we feel the same as you do.

---
OK yes there are a lot of holes in the website at the moment. This is being worked on and should be ok soon (Feb 2009).
---
Click the pictures to see the Show Pages
---
In addition to pantomime, we have done four very successful summer shows.
In 2000 we did our own Millennium Show featuring the music of the previous one hundred years together with sketches.
In 2002 Steve Tarpey and Liz Cable wrote a Murder Mystery play for us called See No Evil, Hear No Evil, .... which we put on at the Millennium Hall.
In June 2003, we performed a very challenging play (for us!) Play On ! by Rick Abbott - a play within a play. One day we hope to do the sequel Sing On!
In June 2005 our Summer Show was 'Bon Voyage' - a journey round the world (by cruise ship) in songs and sketches. It was a great success with Saturday night sold out. It was followed in 2006 with MAD About the Musicals.
All the money raised from the 2005 and 2006 shows is going to a small charity that is helping people in SE Asia rebuild their homes that were wrecked in the Boxing Day 2004 tsunami and is specifically earmarked for replacing a roof on a particular house.
---
---
We have had many requests for scripts from our previous pantomimes.
Vanessa writes all our scripts (well, OK there are some influences of past music hall and panto routines) and she works very hard to make them work. So we are very reluctant to just give scripts away.

We have therefore made the decision that we will supply a script from a previous panto at a cost of £100.
Scripts will be sold sight unseen and the cost will not be refundable under any circumstances.
Sorry to sound harsh, but there is a lot of work in these scripts. If you are interested in purchasing a script, please email us with a phone number and we'll get back to you.
---
Vanessa started her pantomime life watching Witley Pantomime Company and joined them as soon as she could in the chorus. Working her way up to Principal Girl at the ripe old age of thirteen, and discovering the joy of entertaining, performing on stage was never far from her thoughts.
She sang with a dance band for many years, 'retiring' when she and Ray started a family but after a few years away from the boards, rejoined Witley Pantomime and played the Princess in 'Aladdin' and the Wicked Queen in 'The Swan And The Sorcerer'.
In 1991 Phil Thomas asked her to direct a pantomime with the Methodist Church and the rest as they say is history Vanessa has written and directed all but one of The MAD Company's pantomimes before taking a break from script writing in 2005 year and hopes to continue for as long as they'll put up with her.


Top of the Page
---
Although Chris only started with us in the autumn of 2004 in Beauty and the Beast, she has had many years experience in the amateur theatre. In 1995 she was asked to join the Prince Regent Intimate Theatre in Farnborough as resident musical director, where, until its closure, she worked closely with the artistic director, Freddie Eldrett and many professional artistes. This she combined with a 'proper job' where she still works part-time, although now, officially retired.

Musical productions included everything from pantomimes, Music Hall and Variety shows, 'The Boyfriend', 'Dames at Sea' and 'Side by Side By Sondheim', plus enjoyed acting roles in 'Stepping Out', 'The Late Edwina Black' and 'Weekend Breaks'.



Chris retired from being our pianist/MD after the 2007 show but was 'persuaded' back for one year to play and musically direct Robin Hood.

Top of the Page
---
The National Operatic and Dramatic Association (NODA) was founded in 1899 and has a membership of over 2,300 amateur societies and 3000 individual enthusiasts throughout the UK, staging musicals, operas, plays, concerts and pantomimes in a wide variety of performing venues, ranging from the country's leading professional theatres to tiny village halls.
NODA is divided into eleven Areas, each headed by an Area Councillor who sits on the National Council (the ruling body of the Association), supported by a network of Regional Representatives. These 180 volunteers are the vital link to the grass roots of the Association, the amateur theatre companies. The Association is administered from its Headquarters, with a knowledgeable and friendly staff able to deal with virtually any enquiry relating to amateur theatre.
There is a broad spectrum of ages involved in amateur theatre nationwide, from a burgeoning number of youth groups to adult companies which meet the needs of all levels of both performers, whether dramatic or musical, and enthusiasts involved backstage, front of house or in administration. Each production created is a genuine community event.
NODA aims:
To give a shared voice to the amateur theatre sector
To help amateur societies and individuals achieve the highest standards of best practice and performance
To provide leadership and advice to enable amateur theatre to tackle the challenges and opportunities of the 21st century
NATIONAL OPERATIC and DRAMATIC ASSOCIATION
NODA House, 58-60 Lincoln Road, Peterborough PE1 2RZ
Telephone: 0870 770 2480 Fax: 0870 770 2490
e-mail:

everyone@noda.org.uk website: www.noda.org.uk
---
We couldn't put these shows on without the help of a lot of other people. Every year the team at Bohunt help us set up, and we'd like to say thank you to them.
Also to Wavyline (before it was the Co-op) and others for their donations, to Liphook Junior School and the Parish Office for selling tickets, and to St Johns Ambulance who have attended every year to date.
Special thanks are due to PRC Colour Processing of Liphook who have sponsored the photo exhibition with reduced price processing services from Jack and the Beanstalk to Sleeping Beauty.
Programme design from Beauty and the Beast onwards - thanks to Murzi Design.
Programme sponsorship - thanks to Oak Lodge Dental Practice.
Programme printing - thanks to Blackdown Press.
---
For Amateur Dramatics News,performance listings and links to lots of other performing groups.
NODA - The National Operatic and Dramatic Association
NODA - Southern Region
Amateur Dramatics
Dot Com
The British Theatre Guide

---

The Liphook Community Website
PRC Colour Processing
Liphook Scouts
Liphook Carnival

---

Hope and Aid Direct
Glossary of
Technical Terms

---
Top of the Page
---
Links to Some other Panto Sites
| | | |
| --- | --- | --- |
| very good on panto history | | |
Other Sites
---
The Brothers Grimm and others
Some of the stories in Pantomimes were first collected by the brothers Grimm, other fairy stories were written from scratch by Hans Christian Andersen. A short biography of them is here
Some of the origins of Pantomime
Actually, for a History of Pantomime I can do no better than point you at The Carshalton Pantomime Company who have a link to Brian Turner's Panto History Page. Links are in the Link section above.
---
To make life (and the address) easier, the M.A.D. Company now has its own web site rather than being a part of mine. And finally I have unravelled it all and simplified the linking.
If you used the old address www.users.zetnet.co.uk/bsimmons/pantomim/overture.htm, you will have been redirected to the new address www.mad-pantomime.zetnet.co.uk/ so it's all transparent.
It's probably worth amending any bookmarks but the redirect will be in place for the forseeable future so there shouldn't be any problems.
---
For those who get really interested - here is a list of the alternate names for the cast !
Jo Eaglen reverted to Jo West and then became Jo Evans when she married Phill.
Jo Ragget became Jo Banbury
Jackie Bruce became Jackie Courtnage in 2004.

---
Top of the Page
Brian,
Photographer, Webmaster and Coffee Maker
Email
All pages are ©MAD Productions 1997-2009
23 February 2009